Looking for an Orlando Personal Injury Attorney?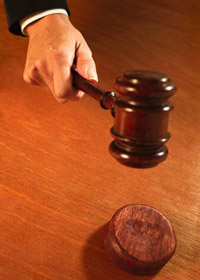 If you or someone close to you has sustained a personal injury, as a result of someone else's negligence or carelessness, you could be eligible for monetary compensation. With the help of an Orlando personal injury attorney, you can file a lawsuit. While this won't resolve the injury, a successful case can make your life easier in this time of difficulty.

Have you recently experienced one of the following?
When someone experiences physical trauma or death due to the negligence of someone else, they can and should be compensated. I work with my clients and experts to gather the evidence necessary to prove malpractice or negligence. In wrongful death matters, I help those who have lost a loved one recover funeral and medical expenses, lost wages and compensation for the suffering and mental anguish borne by the survivor(s).
Finding Orlando personal injury lawyers who take your case seriously and who will work ethically can be challenging though possible. I have been practicing law since 1977. As an Orlando personal injury attorney, I work diligently to assure that my clients are satisfied and get the best outcome possible for their case. In fact, I won't take on cases that don't have a chance of "making it" in court. If your claim is not worthwhile, I will be honest and let you know during the free consultation, so neither of us wastes our time.
If you aren't sure whether or not you have a case that could be handled by Orlando personal injury lawyers, please call today to arrange a free consultation. We can discuss your case and I will let you know up front what to expect. You risk nothing and since I work exclusively on a contingency fee basis, I won't be paid unless you are compensated.