Car accidents in Orlando are an everyday occurrence and many people who are affected by them are not at fault. Auto accident attorneys in Orlando, like myself, strive to help those who have been wrongfully injured or who have lost loved ones in accidents. If you or someone you care about has been injured or killed in a vehicle related incident, you may be eligible for compensation.
Car Accidents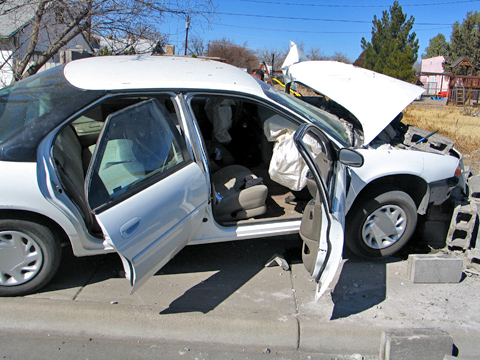 Even relatively minor car accidents can cause whiplash, which may affect the victim for weeks, causing loss of wages and racking up medical costs. As an Orlando auto accident lawyer I can help you recover. More severe auto accidents cause any number of problems including spinal injuries, internal bleeding, and broken bones.
Talk to any Orlando auto accident attorney and he/she will tell you that there are two main types of car accidents. Orlando sees both those caused by driver negligence and those caused by mechanical issues.
Driver negligence may cause an accident when the operator runs a red light, ignores traffic signs, drives recklessly (ie. passing on corners, etc.), drives while drunk or drives under the influence of drugs, or incorrectly uses turn signals. Mechanical issues include vehicle defects, improperly marked or poorly maintained roads, faulty traffic lights or missing stop signs. Auto accident attorneys in Orlando can help determine if your accident is one that can be taken to court.
Motorcycle Accidents
While all vehicular accidents have the potential to be very serious, motorcycle accidents are particularly dangerous. Without the protection of a vehicle around them, riders tend to sustain far worse injuries or even death. Whether the accident is caused by someone else's carelessness or a mechanical failure, you stand to receive compensation, so it's important to speak with an Orlando motorcycle accident lawyer about your situation.
If you have a case, the right Orlando motorcycle accident lawyer can help you recover the costs of medical care in the case of injury, and, in the case of death, funeral and burial costs, lost wages and compensation for grief and anguish.
As an Orlando auto accident attorney, I offer a free consultation to determine if you have a case. There's no need to waste time and expend money on an Orlando auto accident lawyer who runs you through the paces without a positive outcome. If your case is not going to hold up in court, I'll tell you directly. There is no sense in artificially elevating your expectations on a remote hope. Call today to find out if you are eligible for compensation: (407) 332-1289.